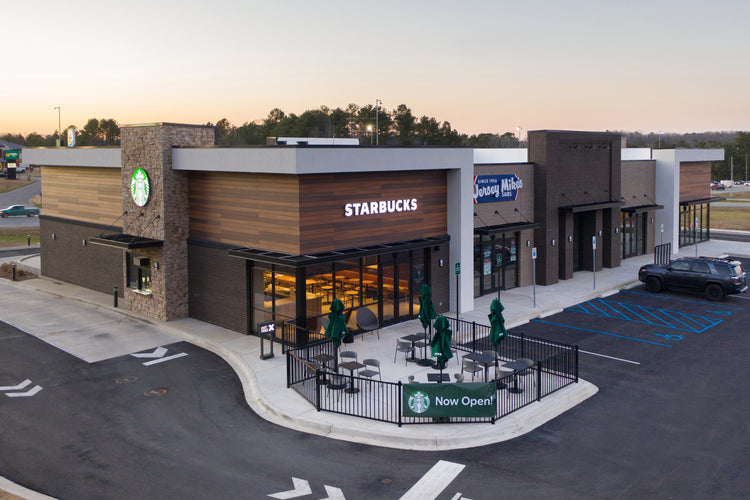 For the design of a new 2,500-sq.-ft. Starbucks in Pell City, Alabama, the
owner was interested in a dynamic, mixed-wood design for the building's
exterior cladding that would fit the upscale, modern design aesthetic that
other businesses in the rapidly growing area had adopted. To achieve this,
Birmingham-based Hendon & Huckestein Architects originally specified
a natural wood product; but after reviewing a few samples, the owner
wasn't satisfied. Specifically, he was worried that wood wouldn't be able
to maintain its appearance or performance after prolonged wind and UV
exposure, and might also encounter problems with moisture.