Keene Building Products
Driwall™ Rainscreen UV - Drainage and Ventilation Mat.
Contact Information
5885 Landerbrook Drive, Suite 140
Mayfield Hts., OH 44124
Phone: (440) 605-1020
Fax: (440) 605-1120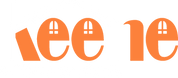 COMPATIBLE COMPONENTS DISCLAIMER
The information provided on this website has been compiled from the respective rainscreen system component manufacturers for your convenience. Fiberon makes no warranties about the accuracy or completeness of any information supplied here.

The provided list does not represent a comprehensive or exclusive list of compatible products. Additionally, Fiberon does not offer endorsement of these component manufacturers or their products, and makes no representation or warranty as to their performance.

Rainscreen system design is the responsibility of a design professional. Fiberon recommends consulting with the specific rainscreen system component manufacturer to determine compatibility with Fiberon Composite Cladding and to understand the installation requirements for each unique project.

This information is intended to serve as a guide for system components. Any combination thereof must be approved by the professionals engaged for your project; e.g., a builder, architect, or engineer. Fiberon does not accept any liability for any loss, damage, or other injury resulting from the use or misuse of the information contained on this website.