Rainscreen systems prevent moisture damage—before it ever starts.
Protecting your building from moisture damage is important business.
Effective rainscreen systems are up to the task.
Select elements of the rainscreen system to learn how they work to protect your building.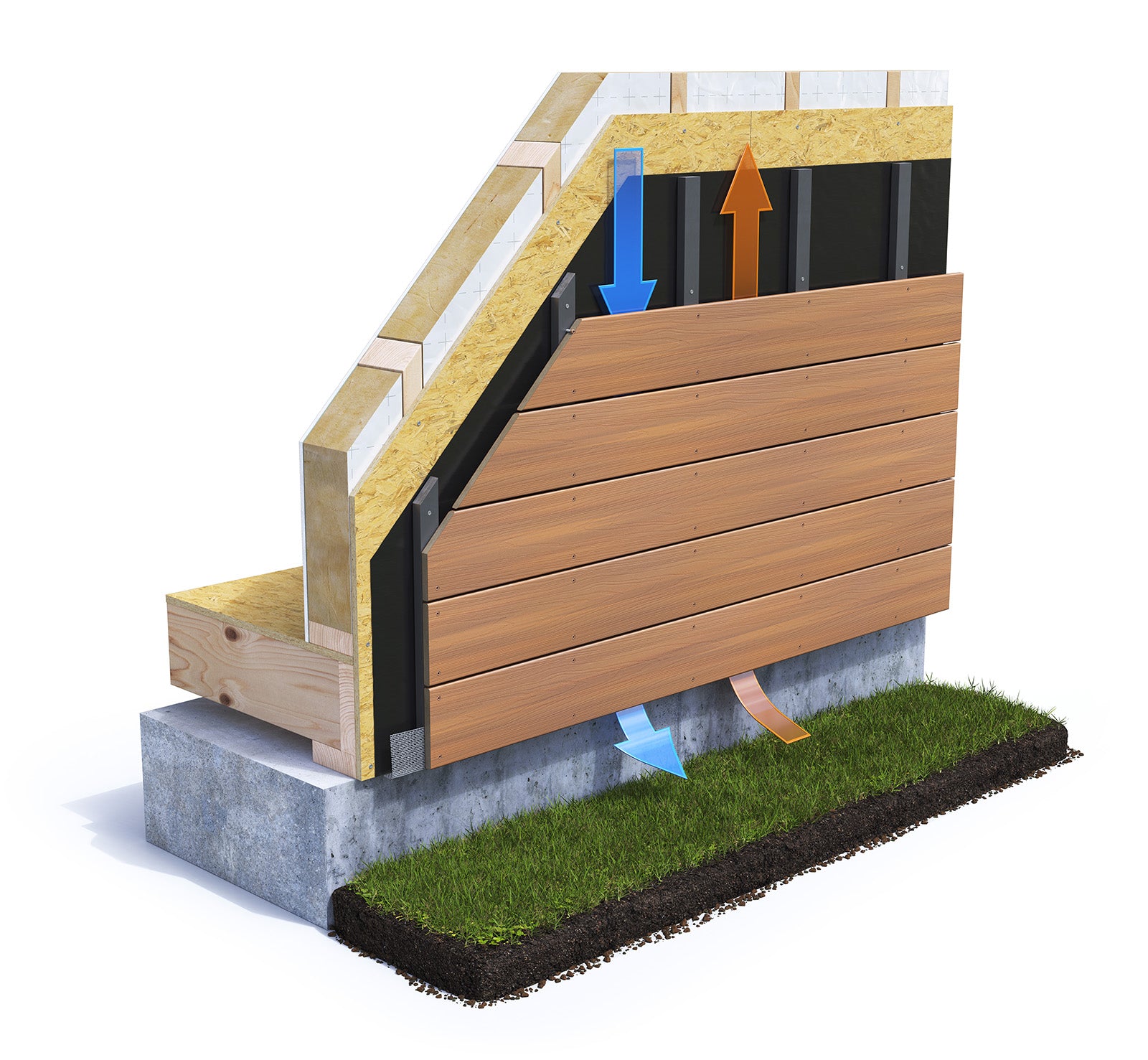 Exterior Sheathing
The innermost defense against the elements that works with rainscreen walls to create a capillary break allowing drainage, evaporation and drying of moisture.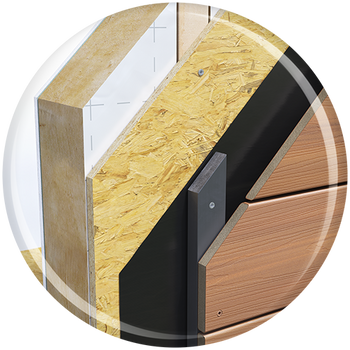 Cladding Fasteners
Specifically designed and color-matched to fasten composite cladding boards to wood, with a clean, uniform finish.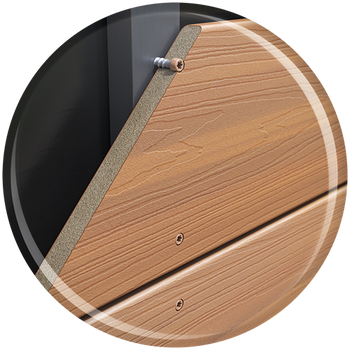 Weather-Resistive Barrier
A weather-resistive barrier prevents external air from passing into the building interior and the accumulation of water within the wall assembly, but also allows vapor/trapped moisture from the interior into the gap.
Furring Strips
Part of the integrated drainage technology within the air gap, which helps drain moisture that passes through the outer cladding.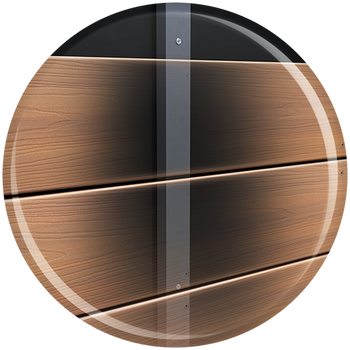 Drainage Plane
Allows gravity to drain condensation and infiltrated moisture and promotes moisture exiting at bottom; warmer air and moisture exit at opening via convection.